Numerous old crosses and shafts with other masonry lie inside the railed enclosure. There is a very tall obelisk commemorating the shooting of an Armstrong by the parson of Walton in Cumberland in the 19th century.
This was the burial place of many Armstrongs over the centuries, including some of the earliest clan chiefs. Several of the ancient markers have been restored and re-installed in the centre of the churchyard by the Clan Armstrong Trust.
The moss-troopers' settlements can be seen to the east around Mangerton and Whithaugh, where the remains of their towers, farmsteads and fields can still be seen.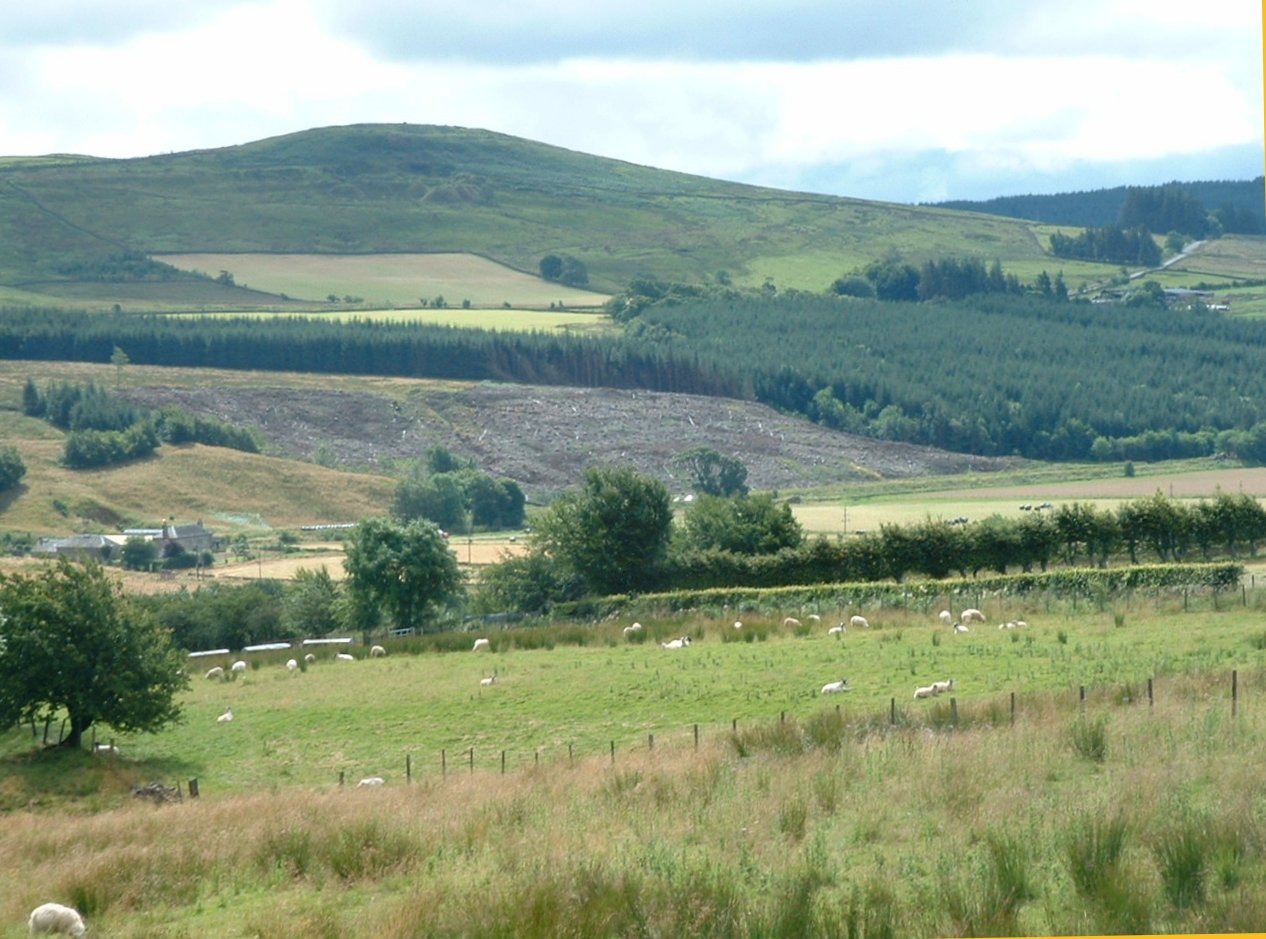 Looking over to Mangerton from the cemetery.

This countryside was the home of many of the most active reiving families along the whole of the Border.