When eventually agreement was reached in 1551, the Debateable Land was divided between the two countries, and the boundary was defined by a shallow ditch with the earth thrown up on each side forming two parallel banks which became known as the Scotís Dyke.
Some of it still survives and, I understand, can still be traced through the woods.
It forms the Border line for about four miles from the rivers Sark and Esk.
This is, of course, the present day boundary between Scotland and England.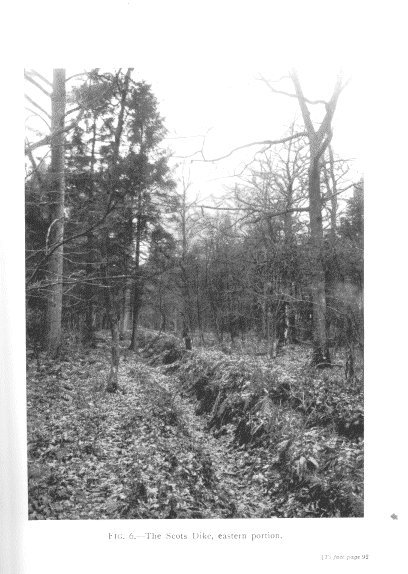 From James Logan Mack's The Brave Borderline.
Debateable Land
Back to Border Features