Community, Directories and Information sites

www.search-engine-promotion.eu.com A search engine optimisation specialist company.

http://www.borderschat.com/ A new website dealing with a wide range of subjects about the Borders.

http://www.spotjockey.com/ A comprehensive directory offering a wide range of topics and interests.

http://www.busydirectory.com/ A comprehensive directory and information resource.

DirectoryB2B.com - The Business to Business Directory and Resources
look directory
www.adoos.co.uk Submit your classified ad for free.
www.bookscountry.com
A Valuable Books Directory and Information Resource.
www.PublicRecordCenter.com A free public records portal. A US site.
http://www.sectorprime.com/ Local Business Directory.
Clan/family sites
www.armstrong-clan-association.co.uk
www.everymansprey.com A splendid website featuring the Routledge family.
www.Carothers-Carruthers.com An excellent family site.
www.kathheth.pwp.blueyonder.co.uk Concerning the Hetherington family.
www.radleysofcork.bigpondhosting.com
Reivers sites and references
www.borderreivers.net A new reiver website which shows great promise.
www.reivershistory.co.uk Includes details of a new book about the Border Reivers.
http://www.reivergames.co.uk/ This site offers a unique Border Reivers boardgame.
Town and village site
http://www.canonbie-online.com/ The site of the historic village of Canobie situated in the heart of Border Reiver country.
www.heartofhawick.co.uk Visit the Heritage Hub which is the home of the Scottish Borders Archive.
www.bellingham-heritage.org.uk/ This heritage centre must be visited. Has an interesting Border Reiver display.
www.denholmvillage.co.uk A great website featuring a delightful village in a beautiful region.
www.gretna-area.co.uk/ An informative and attractive site. Gretna is renowned as a venue for weddings.
www.haltwhistle.org Essential if you are visiting the Haltwhistle region.
Jedburgh Online is the official website of the Royal Burgh of Jedburgh - the town Where History & Courtesy Combine.
Langley Park Website A splendid community website. Langley Park is in Durham County, England.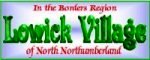 http://www.lowicknet.co.uk/ An attractive site giving useful information about an interesting location.
http://www.peebles.info A very attractive and informative site about the town of Pebbles and district.
www.teribus.com A Hawick based website.
Border Regions (Both English and Scottish)
www.kielderyachtclub.co.uk The yacht club is based on the shores of Kielder Water in Northumberland.
www.outdoorcumbria.co.uk Details of venues providing a large range of outdoor activities in the Lake District.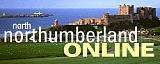 A useful website covering the North of Northumberland.


www.lindisfarne.org.uk The splendid informative Lindisfarne (Holy Island) website.
http://www.a2jlp.co.uk/

View excellent photographs of Hawick and many other Border localities.

www.borderpics.co.uk
Photographic Services. Professional photo finishing, freelance photography, repair / restoration, bespoke picture framing, photographs of the Scottish Borders.
www.northumbrianassociation.co.uk
www.visitarran.net A guide to the Isle of Arran. The Isle of Arran is off the south-west coast of Scotland.
http://www.scotland-inverness.co.uk/ This site provides a huge amount of information relating to the whole of Scotland. It is particularly useful for searching for accommodation throughout Scotland.

www.dgblife.co.uk

The new magazine for Dumfries and Galloway and the Scottish Borders.

www.dumfries-and-galloway,co.uk
www.railscot.co.uk/Border_Counties_Railway/body.htm This section is particularly interesting dealing with the closed railway across the Borders.
SCOTTISH SITES
htp://www.scotlandthemovie.com/ Gives details of Scottish film locations. Recommended.
Scottish History Online
Travel and Vacations
www.carraw.co.uk Quality b&b accommodation by Hadrian's Wall.
www.glasgowcitycentrehotels.com/
http://www.cottage-holiday-scotland-dumfries-galloway.co.uk/
Situated in a National Scenic Area in south west Scotland, where the forests of the Solway cloak coastal plains with secluded bays & rolling hills that stretch out from the bustling food town of Castle Douglas.
www.croancottages.com Self Catering Ireland. Four star self catering cottages in Ireland at Croan Cottages, Kilkenny.
www.akeldmanor.co.uk A complex of holiday cottages near Wooler in Northumberland offers luxury self catering holiday accommodation in easy reach of many Border history locations.
www.nightsinthepast.com UK accommodation. Stay where great figures of history have lived and rested.

www.theoldexchange.com Holiday cottage in Dumfriesshitre.
http://holiday-cottages.scotland.org.uk/ Holiday cottages in Scotland.
http://www.unique-cottages.co.uk: Holiday cottages in Scotland.
Organises walking & cycling holidays on Hadrianís Wall and in Reiver country.
www.rideborders.com Go riding in the Borders.
www.classicbritain.com Offering quality hotel accommodation throughout the Borders.
ww.hotels-in-edinburgh.org First visit this site if you intend staying in or near Edinburgh.
www.panholescottages.co.uk/ Luxury Self catering cottages offered near Gleneagles, Perthshire.
www.scottish-ancestral-trail.co.uk Exclusive vacations based on your Scottish ancestors and family history.
www.sheeptrails.com Provides high quality and easy to follow walking routes in north-east England.
www.destinations-uk.com

Especially useful for visitors to the UK
www.activitypoint.co.uk/
Activities, attractions and places to visit in Scotland.
Over 1000 ideas for days out, keeping active or keeping the kids amused.
www.scottishgenealogytours.co.uk/ Specialises in arranging Scottish geneaology tours.
http://www.bandbhadrianswall.com/ A variety of accommodation available with Thirlwell Castle and Hadrian's Wall nearby.

GENEALOGICAL RESEARCH
Scottish Genealogy -
http://www.scottishroots.com Scotland's foremost genealogical research service.
The FIRST (1991) and still the BEST Acadian-Cajun resource site on the internet, providing visitors information of available "specific family" genealogy CD-ROMs, a graphic image of your own Family Crest and tons of Acadian-Cajun historical text information.

http://www.bordersfhs.org.uk/Index.asp
An essential site for the research of of Border Surnames.
www.scottishgenealogyresearch.com This site specialises in Scottish ancestral research.
Other useful sites
historicvillageatlas.htm The official website of the Northumberland National Park
www.english-lakes.com a comprehensive guide to the Lake District.
Books Country - A Valuable Books Directory and Information Resource.
www.history.uk.com
The world's largest online directory of people, organisations and places associated with UK history.
www.information-castles.co.uk Comprehensive.
www.ruralgateway.org.uk The Rural Community Gateway is Scotland's new portal for people living and working in rural areas.
http://keithsmedievalhistory.bravehost.com/ A new website worthy of support.
http://www.explore-united-kingdom.com/ A large site providing access to a huge amount of material relating to the UK. Easy to navigate. A site you will return to again and again.
www.atuk.co.uk Search engine
http://www.welcome-2-europe.com/ Directory of links throughout Europe.
Utility Sites
www.kwmap.net/ - browse the Keyword Map.
http://eh.net/hmit/ppowerbp/ Calculates spending of the UK pound from 1600
SHOPPING
MajorShopping.com - Directory information for shopping.
AllShoppingDirectory.com - Online Shopping Directory
Shopping5.com - links to shopping directory resources and information websites.
http://www.microglobe.co.uk Offers a wide range of photographic equipment and materials.