There is probably no region other than the Anglo-Scottish Borderlands which can claim such a protracted period of constant violence and unrest.

This produced a catalogue of events, and a host of memorable characters, that is unique.
Those with Border surnames scattered throughout the world can relate directly to the people of that region, and to those times.
We hope that you enjoy your visit to the Borders, virtual or otherwise, and also to our web site.
Please come back - to both.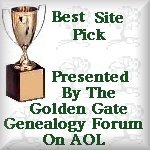 This website is regularly updated; additions, changes and improvements frequently being made throughout the site.
Copyright © 2000.
All rights reserved.